The Community Foundation of Dunn County works with local school districts to offer academic scholarships to graduating seniors.  The Community Foundation links donors with financial resources to students with potential for future achievement. A scholarship is more than a financial award- it is the key that unlocks the future for our youth by building their confidence.
In addition to managing existing Community Foundation Scholarships, the Community Foundation is honored to manage the scholarships of the Menomonie Area Public Schools (MAPS) and the Boyceville Education Scholarship Trust (BEST). Â Those school-specific scholarships can be found by following the links below:
---
---
Academic Scholarships held by the Community Foundation
The High School receiving the Scholarship Award will be notified by January 15 each year of the availability of scholarship funds for that graduation year. The application and review process is managed through the high school guidance office of each school.  Interested students should contact their guidance office directly for the following CFDC scholarship award details. 
The following scholarships are offered annually to graduating seniors entering post-secondary education:  
1LT JEREMY L. WOLFE MEMORIAL SCHOLARSHIP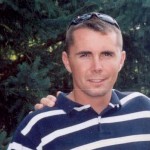 1LT Jeremy L. Wolfe was a Blackhawk Helicopter Pilot who lost his life at the age of 27 while serving his county in Operation Iraqi Freedom. This memorial scholarship is awarded to a Menomonie High School graduating senior who has demonstrated scholastic ability and good citizenship. Preference given to those who have achieved excellence in track and field. Â Learn More or Donate
---
ANNABEL BAUER BSN NURSING SCHOLARSHIP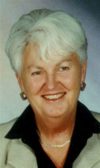 Nurse, Professor, Dean, US Army Colonel, Vietnam Veteran, Mentor, Philanthropist…
It is hard to describe such a full life in so few words.  Growing up in Mondovi, WI, Annabel Bauer had big dreams for herself, which she made into reality through hard work, higher education and a taste for adventure.  Today, her life and legacy live on through a nursing scholarship which her siblings established through her inheritance to help students from Mondovi High School pursue a BSN degree in Nursing.  Learn More or Donate
---
BRUCE SCHLEY & ROGER BRUNN MEMORIAL SCHOLARSHIP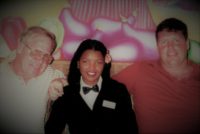 Bruce Schley and Roger Brunn were longtime friends and construction colleagues with a shared passion for working with their hands.  Their families established this scholarship as a way to memorialize their lives and recognize like-minded individuals with a passion for working in a construction related trade.  Funds raised at the annual Building Trades Golf Outing allow multiple scholarships to be awarded each year to graduating seniors from Boyceville, Colfax, Elk Mound, or Menomonie High Schools with preference for students whose life has been impacted by cancer or suicide.  Learn More or Donate
---
CAMMIE B. JOHNSON MEMORIAL SCHOLARSHIP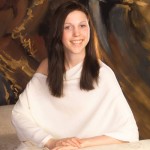 Cammie Bertina Johnson was born to on December 17, 1986. When she was ten years old, she was diagnosed with Type 1 Diabetes. Cammie attained her CNA designation during her senior year of high school and was enrolled in the nursing program at Northwest Technical College in East Grand Forks, Minnesota.  She aspired to work as a pediatric nurse to help others.  Multiple $1,000 scholarships in memory of Cammie B. Johnson are available to graduating seniors throughout Dunn County and neighboring communities that are pursuing higher education in the medical field.  Learn More or Donate
---
DAVID M. SJUGGERUD MEMORIAL SCHOLARSHIP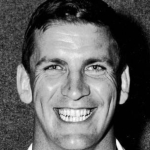 David M. Sjuggerud was a graduate of Menomonie High School with outstanding athletic ability; going on to play football at the US Naval Academy. As a Navy pilot, his flying ability led him to become an astronaut semi-finalist in 1978. This scholarship memorializes Dave's life and accomplishments by recognizing a graduating Menomonie High School Senior for leadership, scholastic and athletic accomplishments. Learn More or Donate
---
ERIC GOERS MEMORIAL SCHOLARSHIP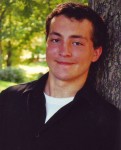 The Eric Goers Memorial Scholarship Fund is made available to Menomonie High School graduating seniors with a minimum GPA of 3.0 who are pursuing a four year degree in an engineering program. Eric was a 2011 graduate of Menomonie High School and completed one year of a civil engineering program at Michigan Technological University. This memorial scholarship is intended to help other highly motivated and like-minded students achieve their dreams. Learn More or Donate
---
KATHLEEN PIATZ MEMORIAL SCHOLARSHIP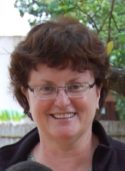 This scholarship has been established in loving memory of Kathleen Piatz, a beloved teacher who taught elementary school for the Menomonie School District for 27 years, until her retirement from Knapp Elementary in 2015.  Her family established this scholarship to support a graduating senior from Menomonie High School who plans to pursue a degree in education, with a strong preference for students who attended grade school at Knapp Elementary. Â Learn More or Donate
---
KEN WILLARD MEMORIAL SCHOLARSHIP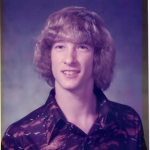 Ken Willard grew up in Menomonie and found his way to the studios of Pixar Productions where he was able to bring joy to millions of people.  His family established this scholarship as a way to memorialize his life and is granted each year to a graduating senior enrolled at Menomonie High School, who has demonstrated scholastic ability, good citizenship and demonstrated financial need. Learn More or Donate
---
LUCY MURRAY MEMORIAL SCHOLARSHIP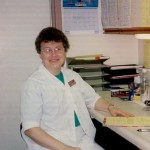 The Lucy Murray Memorial Scholarship Fund has been established to benefit students pursuing a degree in nursing (LPN or RN). The students will be selected from Elmwood High School and Menomonie High School each year. Her family wishes to see that her legacy and spirit of service to others is carried forward and can be an inspiration for others. Learn More or Donate
---
MASONIC LODGE 164 SCHOLARSHIP

Masonic Lodge 164 of Menomonie, with the support of the Wisconsin Masonic Foundation, provides educational scholarships to help Dunn County youth realize their full potential.  The Lodge awards 1-3 $500 scholarships each year to graduating seniors from Boyceville, Colfax, and/or Menomonie high schools that plan to attend an accredited technical college or university.  Applicants must demonstrate community service and good citizenship.  Preference is given to applicants with family connections to a current (or past) member.   Learn More or Donate
---
THOMAS ANDREW KROOK MEMORIAL SCHOLARSHIP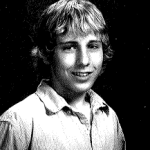 Thomas Andrew Krook was a junior at Menomonie High School who loved swimming and was expected to go to State in his senior year before his life was cut short at 17 in an automobile accident. This scholarship is awarded to a Menomonie High School graduating senior who has demonstrated scholastic ability, good citizenship, and preference given to members of the boys swim team. Learn More or Donate
---