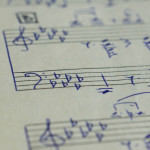 The Drums Along the Red Cedar Youth Music Endowment Fund, managed by the Community Foundation of Dunn County, gives local students the opportunity to apply for scholarship funding to attend a summer music camp of their choice, up to $500.
The Fund was established in 2001 from the proceeds of the Drums Along the Red Cedar Drum & Bugle Corps Competition, which began as a project of the Menomonie High School Band Booster organization in 2000. The competition took place annually until 2009, bringing a local Drum Corps International (DCI) sanctioned show to Dunn County, in the Don & Nona Williams stadium in Menomonie, WI. The regional DCI shows bring the drum corps experience to several million people throughout North America each year. The proceeds from the event have been put into an endowed fund at the Community Foundation to provide funding for music scholarships and music initiatives in Dunn County. Multiple scholarships are awarded annually and reflect the cost of the specific camps, not to exceed $500 per scholarship.
The camp must be for a specific music program, such as band, choir, jazz, percussion, voice, string, etc. Scholarships are paid directly to the camp unless otherwise approved by the Community Foundation of Dunn County, Inc.  Due to limited funds available, applicants are encouraged to apply in February/March, as applications are reviewed and approved on a rolling basis.
Criteria include:
1. Applicants must be students of a middle school or high school in Dunn County.
2. Applicants must submit a completed Application Form, found by following the link below, including information describing the desired camp program.
3. Applicants must provide one signed letter of recommendation from their current music instructor.
4. Applicants must provide a copy of their completed registration form for the camp they plan to attend.
5. Preference will be given to applicants with demonstrated financial need, as provided on their application.
The DARC Scholarship Funds have been dispensed. Â The cycle has closed for 2017. Â Please check back again in 2018. Â 
The deadline for this scholarship is March 15th annually. Â