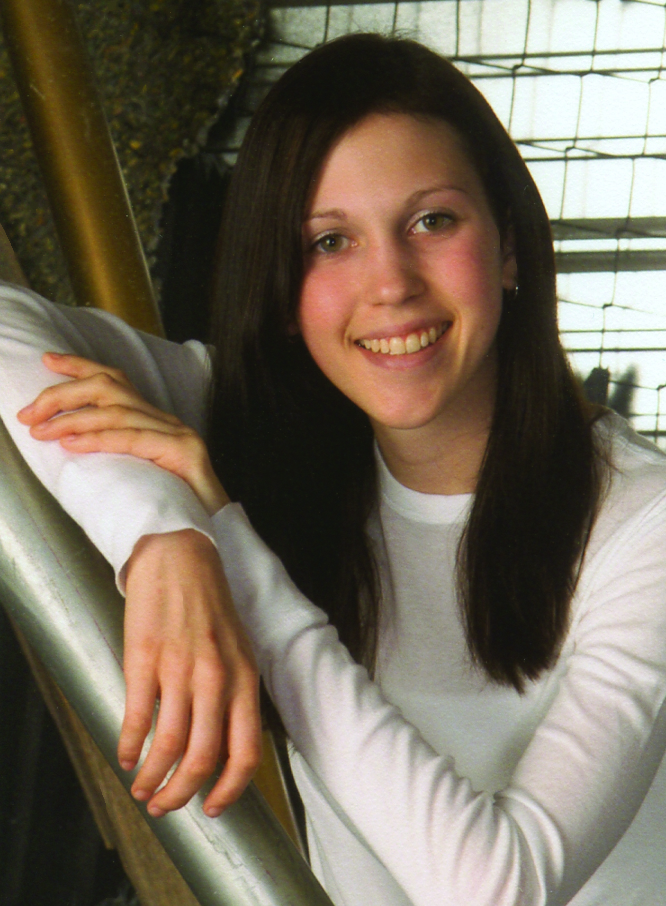 Cammie Bertina Johnson was born to on December 17, 1986. When she was ten years old, she was diagnosed with Type 1 Diabetes. As Cammie was growing up she became an "arena rat" when her parents took her to brothers' hockey games.  As a child, Cammie danced like no one was watching, played in the flowers in the family garden, was silly and headstrong.
For ten years, Cammie attended the American Diabetes Association "Camp Sioux" as a camper, kitchen staff and a counselor.  She spent many summers making and eating mountains of peanut butter sandwiches, teaching kids about diabetes and how they were not different from anyone else.  She had the unique ability to comfort first time campers by encouraging them to laugh, smile and feel safe away from home.
She discovered one of God's gifts and loved to sing with her beautiful voice.  She frequently turned up the radio in her bedroom or the car and could be heard singing along; yet when she knew someone was listening, she would stop and her face would turn red.  While she was in school, she loved spending time and being silly with her friends, watching funny and scary movies, laughing and hanging out.  She was an artistically creative young woman and she hoped someday to write a diabetic cookbook with her dad.
Cammie attained her Certified Nursing Assistant designation during her senior year of high school and was enrolled in the nursing program at Northwest Technical College in East Grand Forks, Minnesota.  She aspired to work as a pediatric nurse to help others.
Cammie passed away due to complications of diabetes on December 12, 2007.  The Cammie Johnson Memorial Scholarship Fund has been established for the sole purpose of raising money for diabetic children and college students so that they can experience productive and successful lives. Cammie's parents are Lori (Laughlin) Johnson of Grand Forks, ND and Mark & Robin Johnson of Menomonie, WI.
Criteria of Eligibility:
The camp must be certified by the American Diabetes Association
Submit a completed Application Form, available here:
Include brochures or other materials describing specific camp program
Provide a copy of the completed camp registration form
Provide a copy of the camp's acceptance notification
Essay (250-500 words) describing how being able to attend camp will (1) make a difference in your life and (2) how you can use the camp experience to help other young people facing the challenges of living with diabetes.
Submit completed application and related materials at least 8 weeks prior to the date of the camp to:
Community Foundation of Dunn County, P.O. Box 498, 500 Main St. #322, Menomonie, WI 54751