1LT JEREMY L. WOLFE MEMORIAL SCHOLARSHIP

SCHOLARSHIP DESCRIPTION
Jeremy L. Wolfe was a Blackhawk Helicopter Pilot who lost his life at the age of 27 while serving his county in Operation Iraqi Freedom. Jeremy was a very talented and motivated young man and attained many commendations to honor his leadership and motivation. He also brought joy and laughter to his family and coworkers while sharing his motivation to strive to reach the fullest human potential.
Jeremy Wolfe attended both Menomonie and Colfax High Schools and graduated in 1995 from Colfax, and had joined the National Guard as a Junior. The Army offered Jeremy many opportunities for advancement and he was highly motivated – attending Ranger, Airborne and Jump School. His excellent record earned him a Green & Gold scholarship and the chance to go to college. He graduated from flight school at Ft. Rucker Alabama among the top five in his class. He became a 1st LT. and a Black Hawk Flight Platoon Leader with the 101st Airborne Division. Jeremy' last mission was in Mosul, Iraq in 2003.
This memorial scholarship is intended to help other highly motivated and like-minded students achieve their dreams. This scholarship shall be awarded to a graduating senior who has demonstrated scholastic ability and good citizenship. Preference will be given to those who have achieved excellence in participation in track and field athletics and with demonstrated financial need.
Projected Number of Scholarships and Amounts: The annual award of the scholarship is two $500 scholarships for a total of $1000 awarded.
Recommended Criteria of Eligibility: :
Applicant must be a senior at Menomonie High School or Colfax High School
Preference will be given to those students who demonstrate scholastic ability, financial need and a commitment to track and field athletics
The scholarship is non-renewable

2014 Recipients
Heidi Lieffort
"This fall I am attending UW-STOUT. I am going into Environmental Science and I am planning on participating on there track team. This scholarship will help me attain my goal of graduating debt free. I feel very honored to receive this scholarship"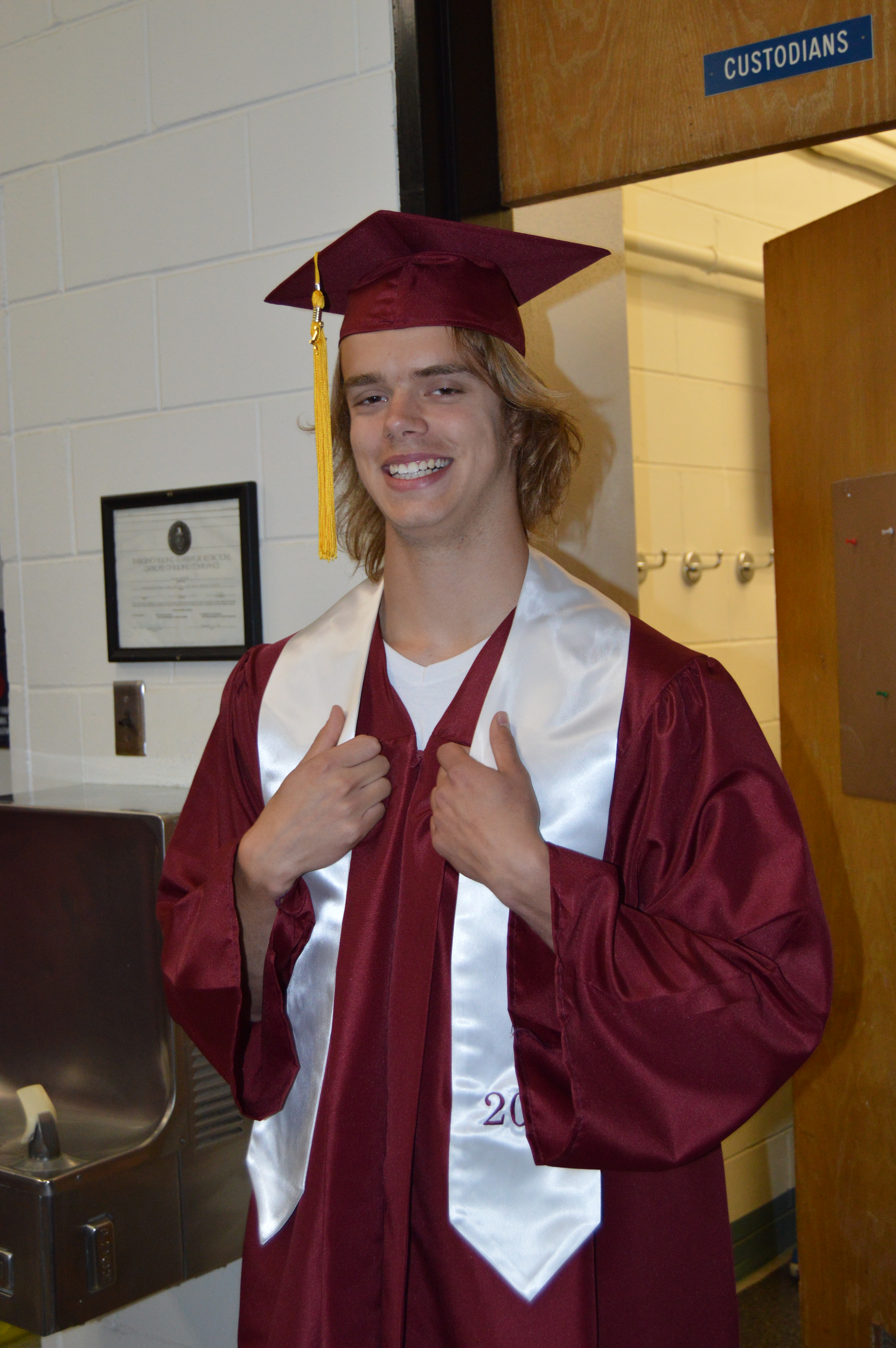 Cody Whirry
"I plan to attend Drake University in Des Moines, Iowa and double major in software engineering and marketing"