We are excited to introduce the Friends of the Foundation Fund. Gifts to this fund help us to: effectively steward the charitable dollars that have been entrusted to us;  engage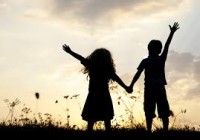 people and organizations in giving that sustains our community's quality of life; and to provide thoughtful, creative leadership to address community needs. We are grateful for the support of community and corporate leaders.
Become a Friend of the Foundation
 For good. Forever.
Become a Friend of the Community Foundation of Dunn County… and make a difference today that will last forever. The Friends of Foundation Fund is the engine that keeps the Foundation going. By contributing to this fund, you are helping the Foundation grow faster to help improve the quality of life for Dunn County.
Gifts of cash, appreciated stock, securities, real estate, tangible personal property, charitable remainder trusts beneficiary designations, bequests, retirement or life insurance plan beneficiary designations may be made to the Community Foundation.
 2015 Friends of the Foundation
Thank you!
Benefactors
Innovators
| | |
| --- | --- |
| Clarence Talen Charitable Trust | Wipfli LLP |
Corporate/ Community Leaders
| | |
| --- | --- |
| Dairy State BankJohn and Jacqueline Dotseth | Keyes ChevroletKurt D Larson |
Ambassadors
Supporters
Peter and Patricia AveryArden and Ardes AlexanderCarl Casper

Kim and Karen Fruit

Gentle Dental Care LLC

Loren and Judy Gifford

Kenneth & Eva Heintz

Kathleen Hirsch

Robert and Jane HoytRon & Gloria LarsonDick & Marilyn Lamers

Leipnitz Dental Clinic

Michael and Peggy McAloon

Wayne and Sheri Nero

Fred and Ellen Ochs

Celene Frey and Roy Ostenso

Dale and Cindy QuillingRichard and Pam RuecklPhilip and Judith L Sawin

Bruce and Terry Siebold

Skinner Law Firm, LLC

Charles & Toni Poll Sorenson

Royed & Carla Wollberg