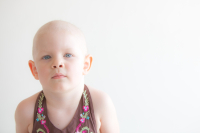 To support programs and services for those living with cancer. 
Marshall W. Hagen was born June 22, 1911, in the Township of Elk Mound, Dunn County. He was the son of Carl and Johanna (Remel) Hagen. Marshall attended and graduated from Elk Mound High School in 1929.  He worked for many years for various industries, including Wisconsin Motors, Briggs and Stratton, Allis Chalmers, Honeywell, and National Presto Industries.  In the 1960s he built a small engine repair shop in Colfax which he ran for many years.
In 1989, Marshall was reunited with the love of his life, Mary Murray, and the two married.  Together, they lived in Menomonie and enjoyed their golden years traveling and taking up various hobbies.
When Marshall passed away in early 2010 at the age of 98, his memorial fund was established at the Community Foundation through a bequest in his will.  The Marshall W. Hagen Memorial Fund was Marshall's way of ensuring that there would be a permanent source of income in Dunn County to support the programs and services that would directly benefit the lives of people suffering from cancer.
Currently, the fund is offereing two scholarship opportunities for 2016 to support Dunn County individuals living with cancer:
Joshua's Camp Family Retreat Scholarship – This one-time scholarship is being funded by the Marshall W. Hagen Memorial Fund, established in 2010 to support programs and services that directly benefit the lives of people in Dunn County suffering from cancer. A scholarship is available for one Dunn County family to participate in a Joshua's Camp Family Retreat in 2016. Joshua's Camp is a program for families that have a child, up to 17 years of age, being treated for Cancer or has been out of treatment for three years or less.  The retreat takes place at the Metropolis Resort in Eau Claire, WI.  Inquiries can be made directly to Joshua's Camp at joshuascamp.org.
 Breast Cancer Recovery Infinite Boundaries Retreat Scholarships - This one-time scholarship is being funded by the Marshall W. Hagen Memorial Fund to provide three qualifying women from Dunn County with a retreat experience that helps give breast cancer survivors an opportunity to heal emotionally.  The Breast Cancer Recovery organization hosts eight to ten Infinite Boundaries retreats each year in different settings across Wisconsin, close to nature.  Each retreat is four days long for 10-15 women participants.  More information about the retreat can be found at www.bcrecovery.org.  Scholarship inquiries and questions can be made directly to the Breast Cancer Recovery office in Madison, WI at 608-661-4178.
Grants are awarded annually to eligible organizations in the community, either through the standard Competitive Community Grants process, or by the Board of Directors identifying organizations capable of making the greatest impact in the specific area.
If you know of or are part of a group or organization that serves individuals in Dunn County living with cancer and are seeking financial support for your services, we encourage you to submit a grant through our Community Grant process, or submit a formal Letter of Inquiry about the program or project.  Please contact Samantha Phillipps, Grants & Services Manager at (715) 232-8019 or at grants@cfdunncounty.org for more information.