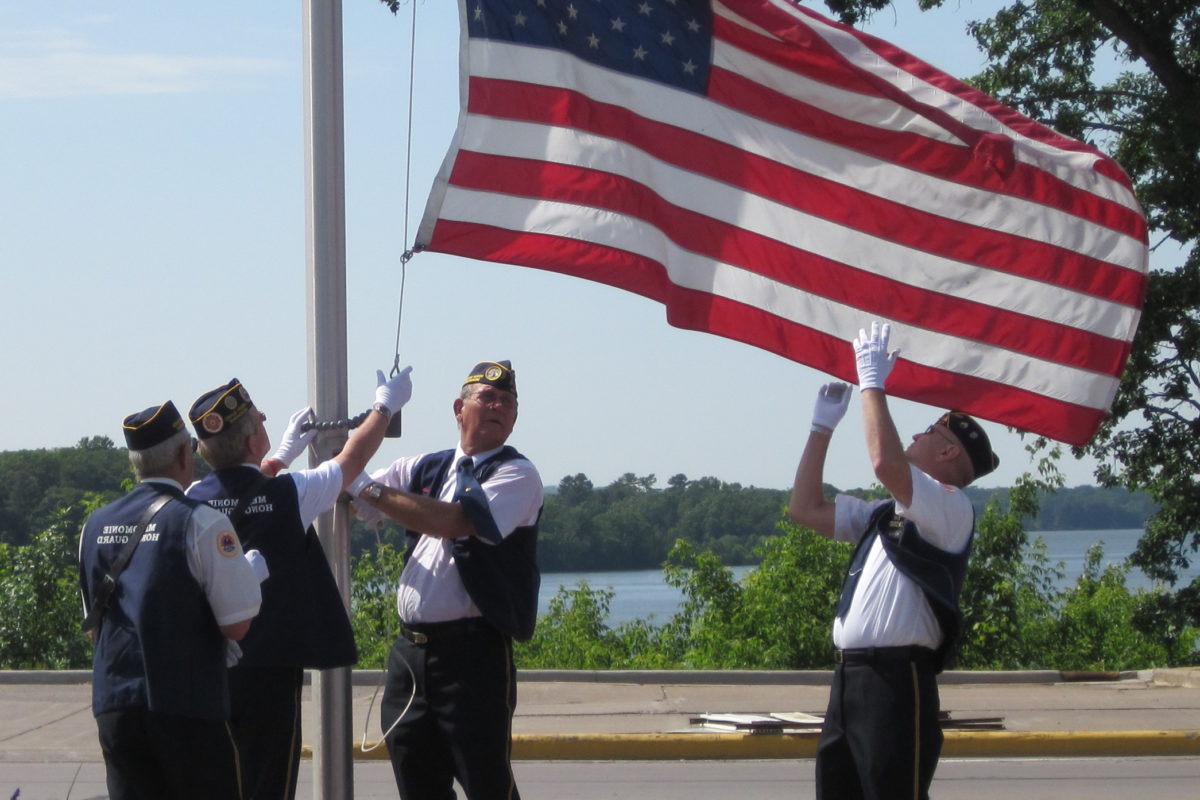 Veterans Memorial Brick Dedication Ceremony 
The Dunn County Veterans Memorial Committee of Main Street of Menomonie, Inc. and the Community Foundation of Dunn County invite area residents to the 17th annual dedication of new bricks at the Dunn County Veterans Memorial at 10:00 a.m. on Wednesday, June 14, 2017. The Veterans Memorial is located at the intersection of the Historic Second Street Corridor and Crescent Street in downtown Menomonie. This event will be held rain or shine with some seating and shade provided, although those attending are encouraged to bring lawn chairs.
This annual program began on Flag Day, June 14, 2000 when the monument was unveiled and over 300 bricks were dedicated.   The Veterans Memorial was created as Dunn County's way of honoring men and women who had served their country in the military.  The veterans honored are not required to be from Dunn County and service during war time is also not a requirement. The monument is a living memorial and each year new names are added.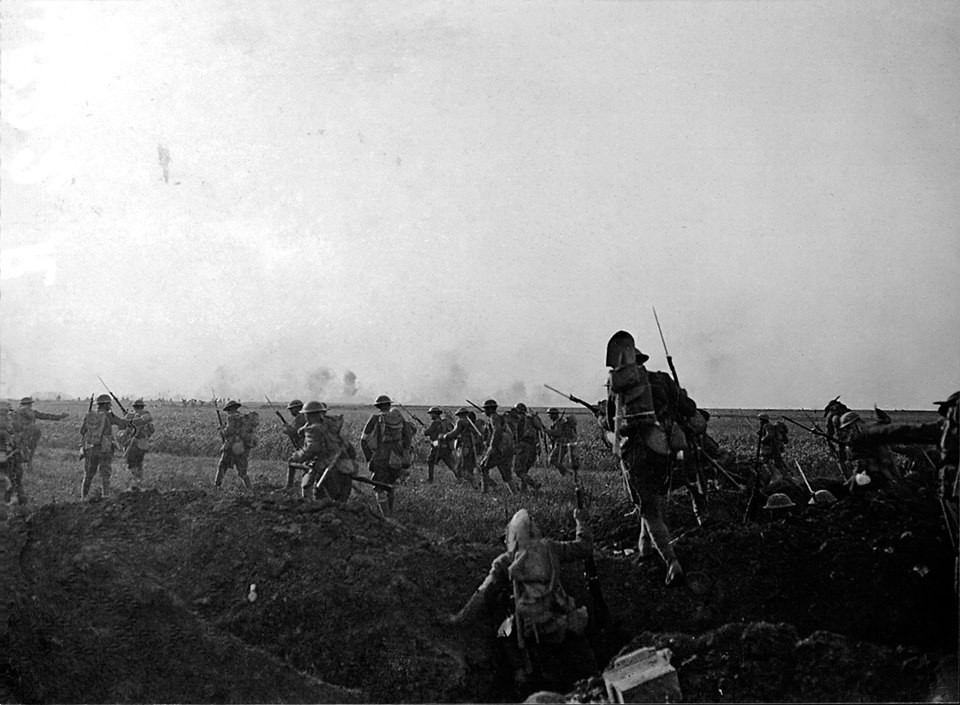 In commemoration of 2017 marking the centennial of America's entry into World War I, this year's speaker will be James Carl Nelson, an acclaimed military author. Nelson has written three books on World War I. His first two books are about the 28th Infantry of the 1st Division, the regiment that the Menomonie National Guard company was transferred to during World War I. Immediately following the ceremony, Nelson will provide a presentation in the lower room of the Mabel Tainter Center for the Arts on the experiences of this military unit in France. This event is free and open to the public. Refreshments will be served.
The 2017 dedicated bricks are:
Frank G Szalai / PFC US Army / World War II
Sigurd T Olson / CPL US Army / Word War II
Ronald E. Rodey / COA, 1st BN, 128 INF / Menomonie WIS
SSG Mike Schendel / 397th ENGR BN / US Army Reserve
Joel R Hintzman / NAT'L Guard 1976—1979 / US Army 1979-85
Theodore E Wiehe / LTJG (US Navy) / 1943—1946
Arden W Alexander / CAPT US Airforce / Korea 1954—1957
Donald E Hull / Thank You For Your Service / 1951—1953
Ed LaVenture / Our Hero—Vietnam / Love Your Girls
Patrick J LaVenture / Love Campbell & Ryley / Vietnam War
Harold L Wood / CPL US Army / 7th Calvary Korea
In Love Memory / Delbert C. Rosseter / US Naval Reserve V6
Joseph Evan / John Evan / Benjamin Evan
Following the Flag Day ceremonies and author presentation, a Flag Retirement Ceremony will be held at Menomonie Veterans Center at E4710 County Road BB Menomonie, WI. Everyone is invited to attend this patriotic flag burning for flags that have become faded and worn and must be honorably retired from life.
The Dunn County Veteran's Memorial Committee of Main Street of Menomonie, Inc. is responsible for the memorial and programs relating to it. The Community Foundation of Dunn County coordinates the brick program and manages the Dunn County Veterans Memorial Endowment Fund. Additional information regarding veterans of Dunn County may be obtained at the Veterans Affairs Office.