The Board Boot Camp is a new educational series events, helping the community of Dunn County to become more educated with non-profits and showcases a training series to help non-profit Board Members to become more successful while actively being on a Board. This series will be facilitated by instructor and Executive Director of the Community Foundation, Georgina Tegart. Georgina will help community members reach goals and will describe the basic differences between a for-profit and a nonprofit organization. She will describe the context and structure of nonprofit organizations, talk about the responsibilities of board members, and will help you strengthen the skills you bring to a board and what else you need to learn to be more effective when serving on a board.

Below are the dates of the events that you can attend. These are roughly 3 hour educational events. Please register for the date you would like to attend, at the bottom of this page. You will only need to attend one date in order to retain all of the information. All events are free to the community.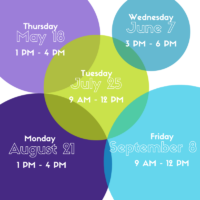 All of the events will be held at the Menomonie Market Food Co-op located at 814 Main St E, Menomonie, WI 54751. The events will take place on the second floor of the Co-op in the Menomonie Market Community Classroom. Stairs and an elevator can be found in the back of the store within the meat department. Please park on the street or in the south side of the parking lot near the shed when arriving to the event. All materials will be provided during each of these events. We have roughly 10 available spots for each session, therefore we ask that you register yourself/guests before the event.

If you have any further questions, please contact Georgina Tegart at 15-232-8019 / gtegart@cfdunncounty.org.