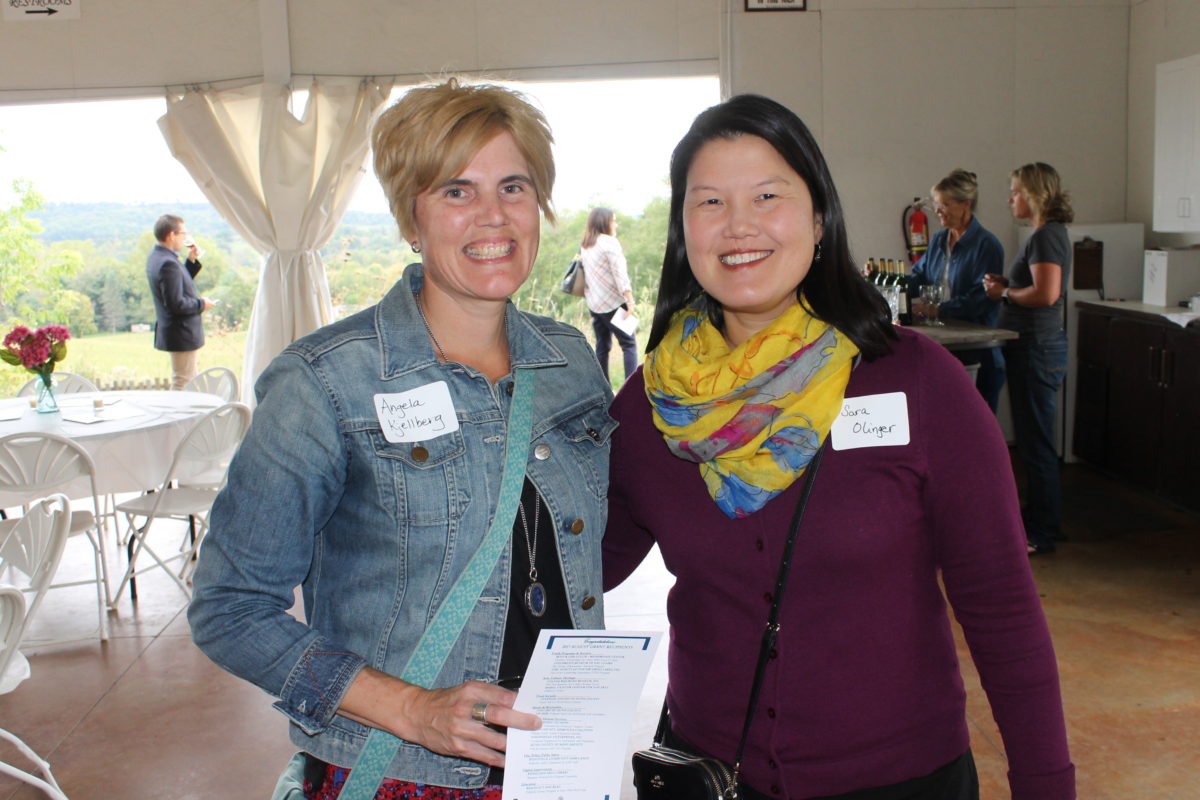 Sara Olinger accepts the award for the Dunn County Dementia Coalition: Dunn County Communities Becoming Dementia Friendly -in the amount of$4,984.
The board of directors at the Community Foundation of Dunn County recently awarded more thqn $35,000 in grants to 14 local charitable organizations in areas such as basic human needs, the environment, health and education in its second and final competitive grant cycle for 2017.
These grants are provided by CFDC funds created by local families, philanthropists, corporations and private foundations for the charitable investment in our community: The Elizabeth Fenton Fund for Health, the Clarence Heckle Fund, the Betty Gesche Fund, the Theodore E. and Emma-Lou "Rod" Wiehe Fund, the Healthy Futures Fund, and the Common Good Fund.
Read the full story, including a full description of grants awarded at the Dunn County News.