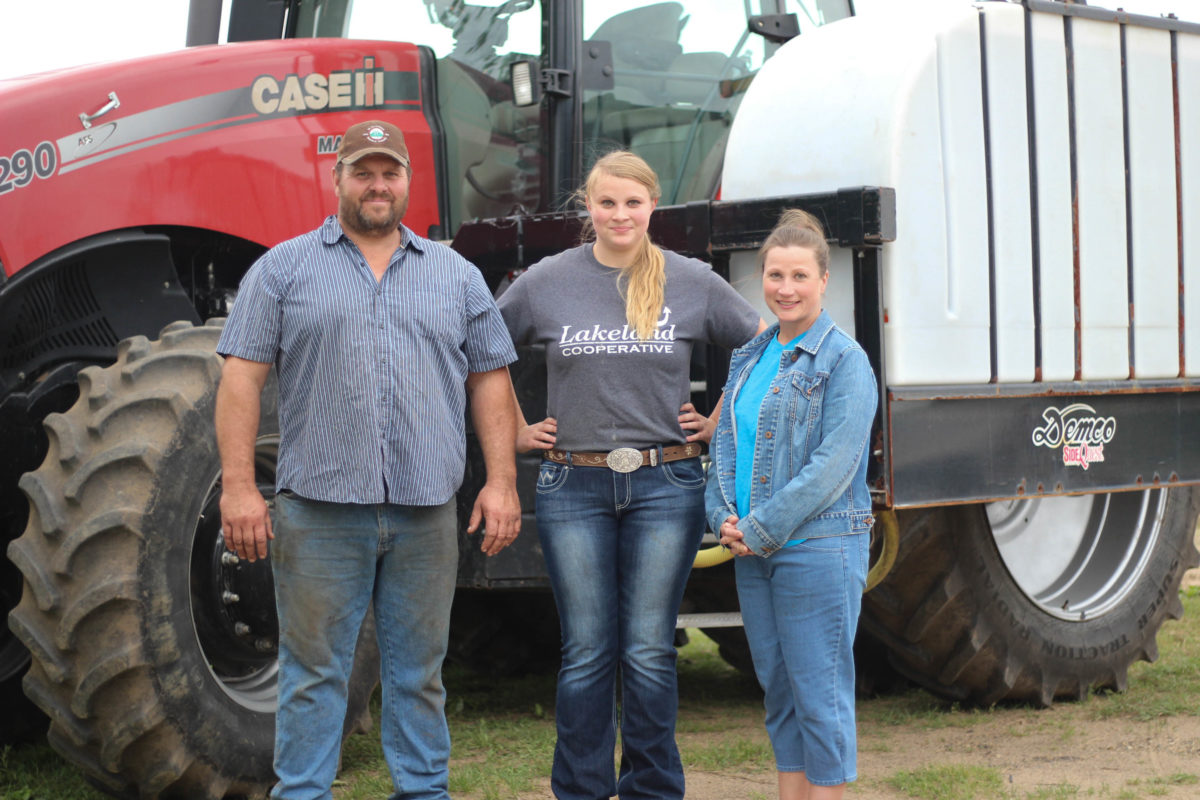 BEST Scholarship Awardee, April Lake, graduates from CVTC
This past May, April Lake of Boyceville, graduated in agriscience from CVTC. She was the recipient of a 2014 BEST(Boyceville Education Scholarship Trust) Scholarship fund.
The scholarship funds went directly towards tuition costs at CVTC and allowed Lake financial flexibility to be able to live at home and commute to school, rather than live on campus. This was a particularly important aspect for April, as she assists greatly on the family farm. "Commuting was pretty difficult," Lake said. "Driving to and from campus every day causes a lot of wear and tear on my car, not to mention the fuel costs…but I was very happy I could continue living at home and helping my parents out on our farm."
April's parents, Jeff and Kelley Lake, own and operate the Rick Lake Farm between Wheeler and Boyceville. April has worked on the farm her entire life and has always known she wants to pursue a career in agriculture. However, she didn't know exactly what area of agriculture she would be interested in. After her first year at CVTC, she decided she would be an agronomist.
And that's just the position she obtained at Lakeland Co-Op in Ridgeland, even prior to graduation. She began the job on May 9th and loves every minute of it. But not only has she secured a full time job right out of college, she has been able to bring the knowledge she obtained at CVTC directly to the family farm.
"The knowledge I have gotten has greatly impacted me. I have a much better idea of how things function and can bring different methods to the table. It's great to now be able to discuss more technical aspects of the farm with my dad and be more involved when it comes to decision making," April said.
Had it not been for the financial assistance BEST provided, April may not have been able to afford commuting costs, on top of other costs such as books and other school supplies.
During April's time at CVTC she became certified in artificial insemination, pesticide and seed-treating operations, cow maintenance and health care, and just recently completed her commercial driver's license. "The scholarship was so much more that I would have ever expected," April stated. "It was immensely appreciated and it is truly an honor to have a total stranger invest in me and has complete confidence in that."
By: Laura Giammattei